Sunrun – Ford
Creating a user informed, one of a kind digital e-commerce experience from the ground up.
I was brought on as a content strategist to work with a team of designers at Fjord. We were tasked with designing Sunrun's first e-commerce experience in partnership with Ford.
The Team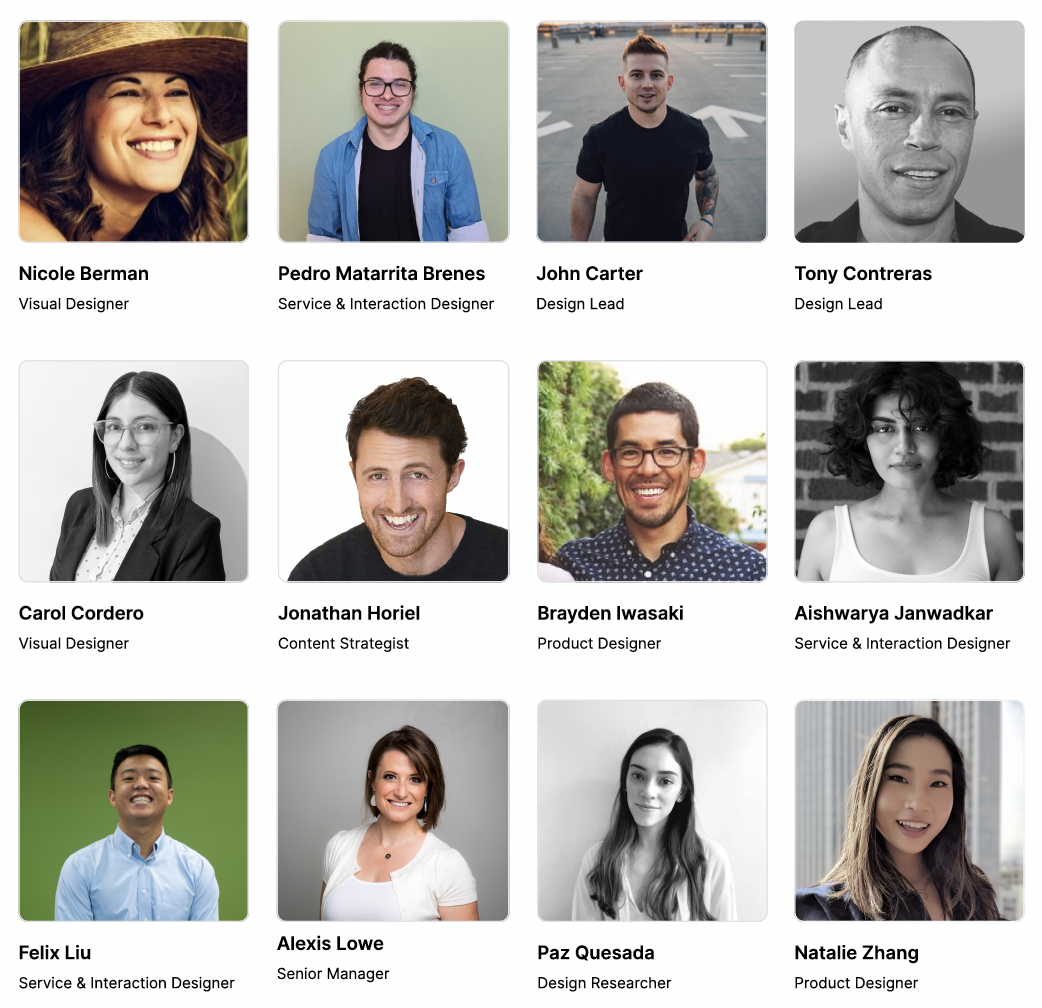 Project Background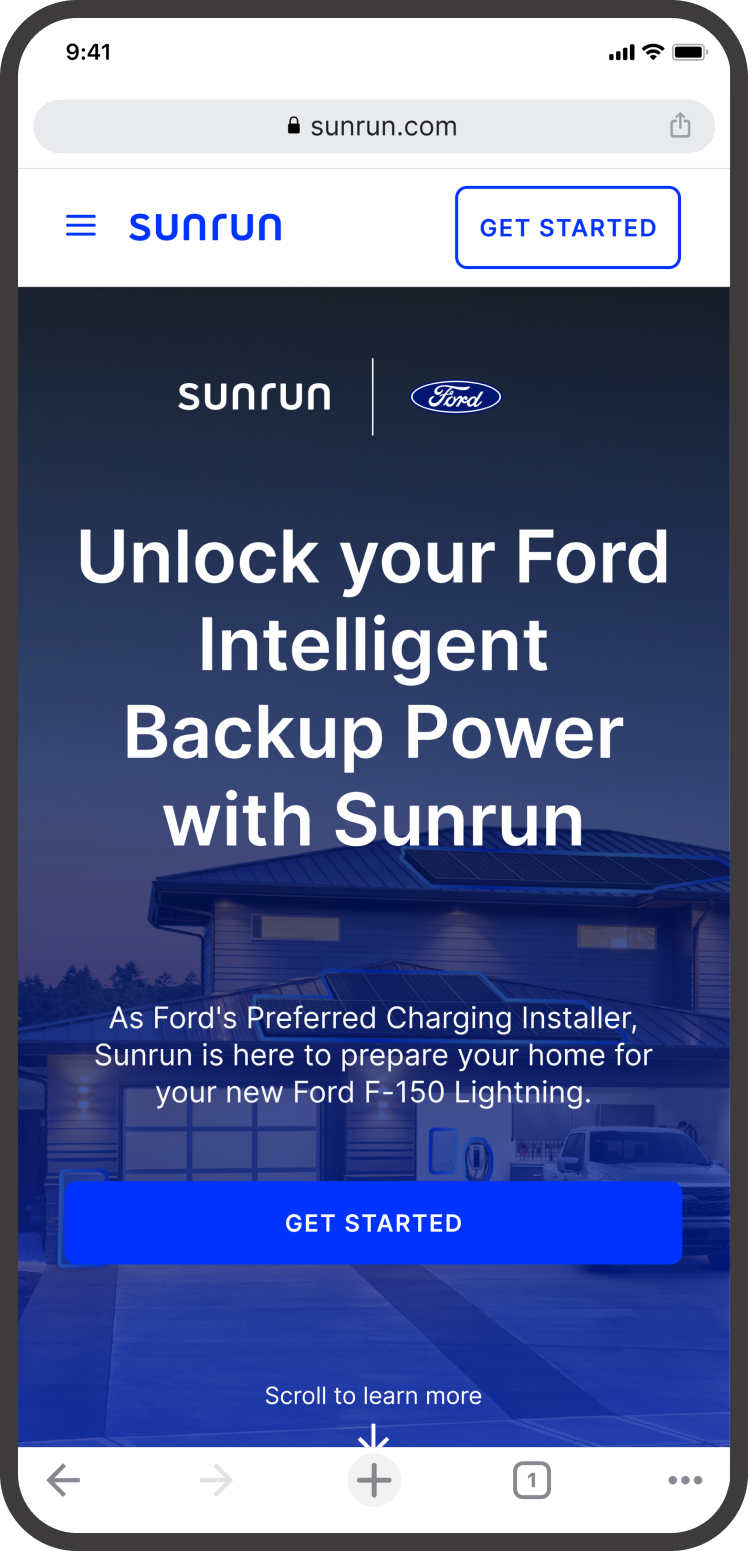 The F-150 Lightning all electric truck was gearing up to release and they chose Sunrun as a home energy partner to install the innovative chargers and backup systems. To take on this influx of new customers, we designed a mobile first e-commerce experience. This digital flow was meant to guide a new F-150 Lightning owner through the process of learning about and selecting the home energy system that would be right for them.
The user experience for this purchase process was very complicated. The user would go from pre-ordering a Ford F-150 Lighting on Ford.com to receiving an email pointing them to Sunrun.com to provide a home energy system installation.
To create a smooth customer experience for this transition,
we had to undergo an intensive customer centric design process.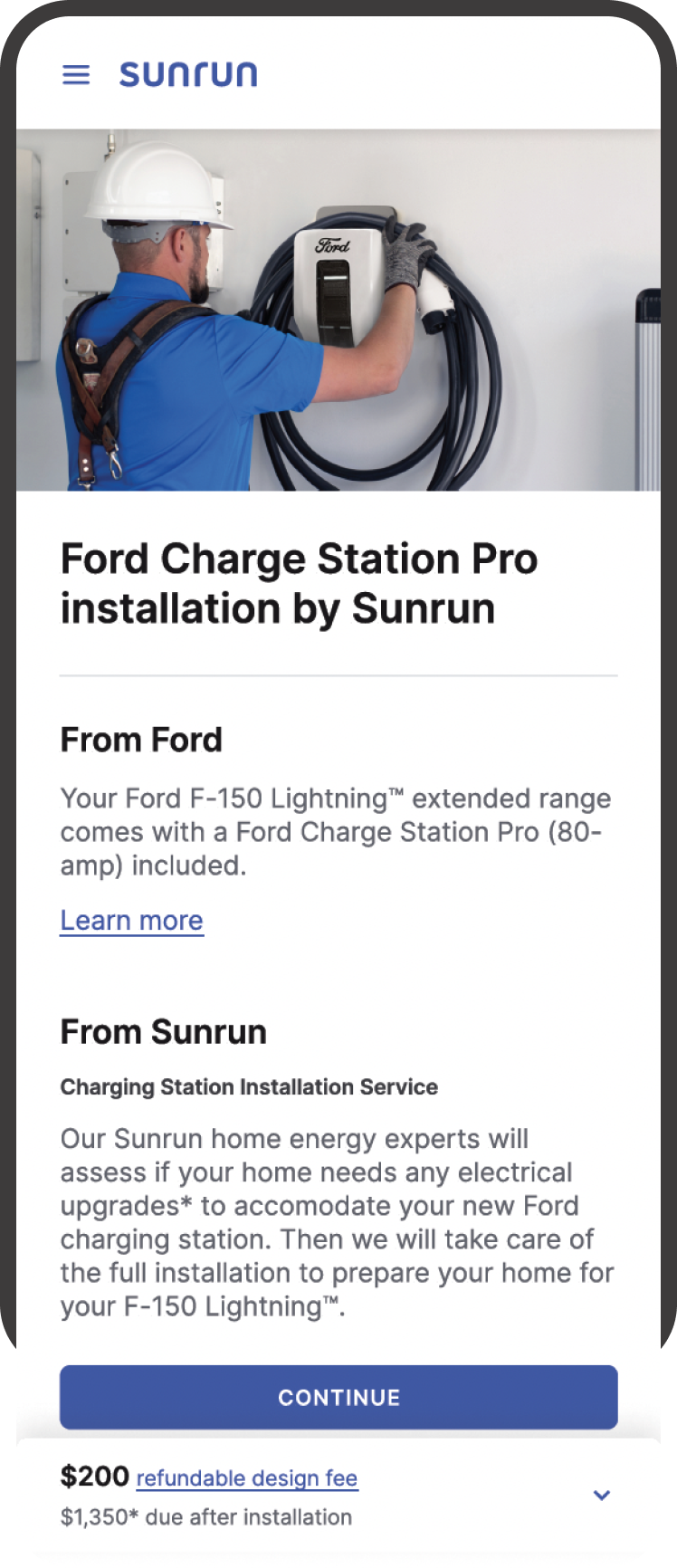 My role as content strategist
Working with a team of designers and a user researcher, my job was to bring all the content in this flow to life. I wore many hates from copywriter to creative director. My focus was to build trust and excitement with the new owner of an electric truck while educating them along the way. I was heavily involved in the user research portion of this project to properly inform our content strategy. I was continuously testing the balance of visuals and copy to both educate users on their options for a home energy system while also up-selling them to whole home backup and rooftop solar. In this process, we evolved the Sunrun brand to be more bold to align with Ford's brand.
It cannot go without saying that the team of designers that I worked with were absolutely outstanding in their field. Working like a well oiled machine, we were able to go through multiple rounds of wire-framing and user testing to bring an end solution that was customer informed from the beginning.